2014-07-22:
NEED HELP!!
Hi Guys,
Weather prediction seems to be very fluctuating for today (7/22). We need volunteers to put tarp @ 12:15PM. Please try to come and help us. - Deepak Ahuja
2014-07-21: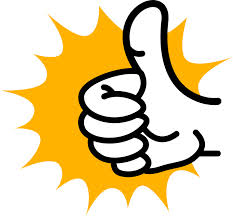 Wow.. Time flies. 56 matches - 14 matches per team.. gone already..
Thumbs up to all the teams of GBCL who played to their fullest cricket spirit and make this league successful so far..
Hard luck to all the teams who couldnt make it to playoffs and huge congrats to Hawks, Panthers, Royals & Super Kings for making it to playoffs
We are hoping to see a sportive & competitive cricket in upcoming playoffs and finals.
Once again, good luck to all the teams in upcoming games.
2014-07-18:
Hey Guys,




Ravi from Hawks team referred us this Charity organization(http://www.sewausa.org/) who are doing some amazing projects all around the world. We used to donate a part of our left over money from tournaments to this organization few years back. Since we are looking for funds ourselves to build a proper field, we couldn't do that anymore.. Posting here to see incase if anyone have personal interest on contributing to their projects.




Please visit

http://www.sewausa.org/ for more information.. Please note that we have no personal affiliation with them. Please do due research before making contributions.
2014-06-10:
Special thanks to all the volunteers who made the kid's event a successful and memorable one. It wouldn't be made possible without each and everyone of your help.. (Sorry If I missed anyone in the pictures)..
Volunteers missing in pictures:
- Ramesh Dadi(warriors11)
2014-06-03:
Kid's Cricket Camp - Volunteer Request:
As you may already aware, June 7 is the kid's cricket day in Green bay and looking for at least 15 volunteers for the event.
There are various activities like coaching, umpiring, food serving etc where we are in need of help. The actual event starts at 10:30 and ends at 4:00
Please let Sridhar(Warriors11) or Deepak(Panthers) know if you are available in town on June 7 and make it to the event as volunteer. Even if you can make it for few hours, that could help as well (please let us know the timings in that case so we can plan)..
More details on the event here:
Thanks!!
2014-06-03:
We tried the water sump pump yesterday in field to move the stagnant water away.. It worked great. But we didn't have enough power to run the pump to take the entire water away.. Researching on cheaper gas backup option..




If any of you have expertise on that area and know some options around it, please let us know..




Thanks Munish, Sandeep(Manish Boss), Sid, Azad for initiating this effort yeserday..




Here are some pictures:
| | |
| --- | --- |
| Rajani Kant: | Hello Guys. HAWKS Vs. ROYALS:::What an incredible game I witnessed between Hawks and Royals. Great job by Royals to contain hawks within 100 runs, kudos to Manish?s leadership and support for his teammates. Three to four duck outs in Hawks which boasts itself as having better batsmen, c?mon guys, wake up. Royals are a pretty young team and succumbed to the ferocious experience of Hawks leadership and game plan, best teams always perform better in bigger games and this was the time for Hawks to win, Hard Luck Royals and congratulations Hawks. Royals at 55+ and Hawks at 65+, what were you guys thinking with these scores? FINAL Prediction::: HAWKS Vs. PANTHERS::Like I predicted, it will be a revenge final game and my analysis shows 70% win for Hawks and 30% for Panthers and here is why. Last three games between these two were pretty close games where Panthers had luck playing for them, no doubt Panthers are a better team but Hawks are the best right now and for Panthers to beat Hawks, you have to beat them both by bowling and batting. You can easily beat them in fielding because Hawks have some fielders that crawl when fielding. Batting-Hawks will win, Bowling-Hawks will win, and Fielding-Panthers will win. So Panthers there goes your secret to win, beat them in all but that won?t be easy. Panthers will be all out by 71 and Hawks will score them in 14 overs, if batting first Hawks will score 93 while Panthers will be stuck at 55 all out. This prediction should motivate Panthers to prove me wrong and honestly I want you guys to win and Hawks if you somehow become over-confident, then you will be the worst losers. Hawks has few players hurting team in fielding and batting and Panthers have few players playing their best games this season. I wish my team was in Final, but we weren?t that good. See you at the game, in y white/green/gold/red cap. Love you all. Happy Friday. (Date: 07.25.14, 12:01 PM) |
| Sridhar Subr..: | Hard luck Royals for the match yesterday. Hats off to the whole team for going all the way to semi finals beating all the veterans. It's not always easy to come this far especially with debutant team. Looking forward to see your team further shine in future.. #Respect #Admire |
| Rajani Kant: | Friends, I am glad to see that I've such a fan base, please go to my profile and read those testimonials. I will see you all the game today, might be a little late though but definitely watch the 2nd innings. Check my testimonials for how good i could be. |
| Rajani Kant: | Hey Friends, just to start with, congratulations for Panthers and Royals for toppling my predictions for your games, but c?mon you guys almost lost your games winning in the final two balls, LUCK was also playing for you. Let me predict today?s game between Hawks and Royals. Whoever wins the toss should bat first and specially if Hawks are batting first, they would definitely score around 100 runs and will all-out royals within 73 runs, if Royals bat first, they Hawks will not let them score more than 68 runs which Hawks can chase easily. If you really watch all the results so far in this tournament, there is a GREAT trend taking place where we will have an exciting Final between Panthers and Hawks, where Panthers will aim to beat Hawks fourth time and Hawks will aim to beat Panthers just once but in Finals! I will definitely come and watch you guys play today like I always do in a discreet manner. Good luck for today?s game. Please don?t take my predictions in a wrong way, if they are demotivating, please do kick-butt off my predictions and prove me wrong, I will not have any issues with it. Thanks. Have a good Thursday! (Date: 07.24.14, 7:45 AM) |
| Manish Bhato..: | First of all, Screw you Rajni Kant and your imprecise predictions. And secondly, big thank you because we had to prove you wrong so a huge thanks for predicting superkings to win. I would love to hear your prediction for tomorrow's match and hopefully it's against us (Royals) so we can kick your butt one more time. And btw, it would be more fun if you do more on the field (do something for your team) than here! |
No future matches scheduled yet